Boys Hope Girls Hope of Detroit annually hosts a community-wide celebration of Black History Month called Festival of Hope. This event is a multi-cultural fellowship and celebration of love and light. Each year a theme is selected to highlight an area of social and emotional awareness and to facilitate scholars, their families, and community supporters joining together to meet current community needs.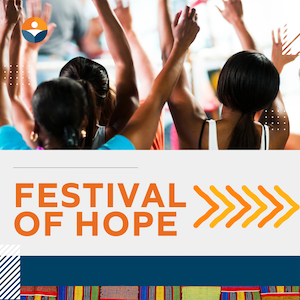 Festival of Hope invites churches, other community organizations, and even scholars from other Boys Hope Girls Hope affiliates in cities around our region to participate in learning, celebrating, and giving.
Bring awareness and action, to the goals and mission of Boys Hope Girls Hope of  Detroit and our Festival of Hope theme. Our centerpieces include statistics about the impact an education has on youth and the injustices that disproportionately affect minority youth.
Collect non-perishable items for a local food pantry. Entrance to this annual event requires a donation of a canned good or other non-perishable item. The scholars also organize campaigns and collect items at their schools.
A keynote address by a prominent local speaker and leader
A scholar talent showcase. Scholars perform poems, skits, songs, and raps about the annual theme. A senior scholar gives an address about the impact the program and their education has had on their future.
A display gallery of student art depicting the annual theme.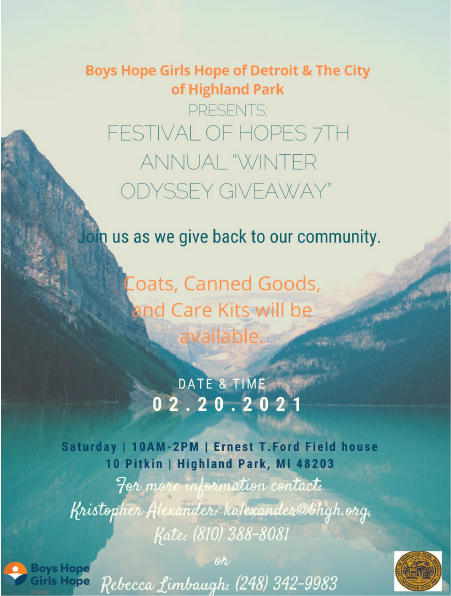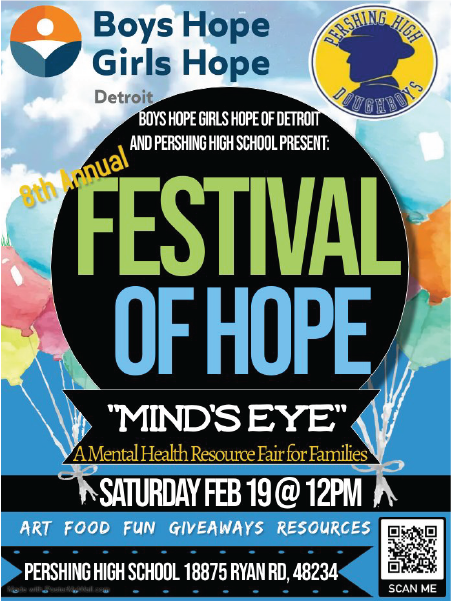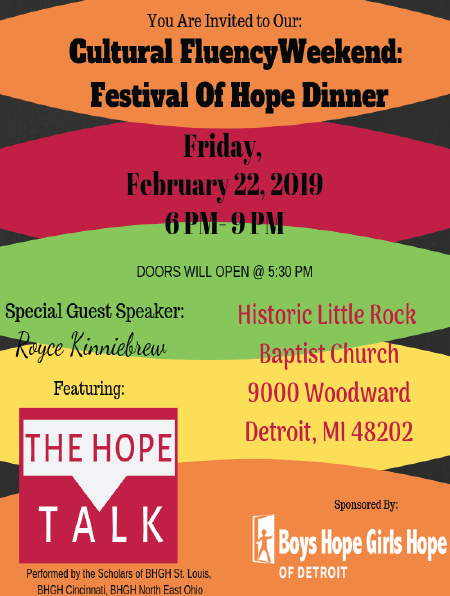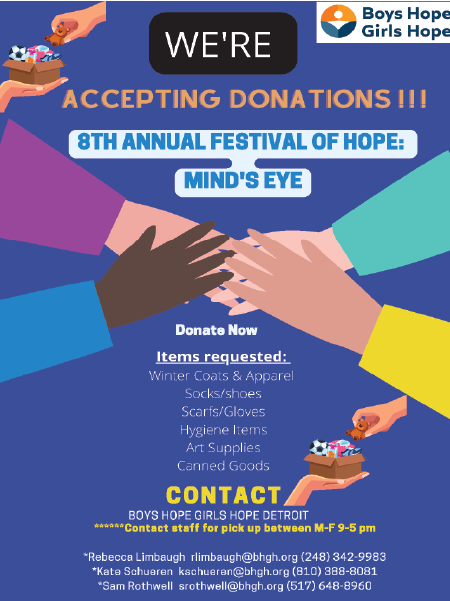 Thanks to our Festival of Hope Partners!